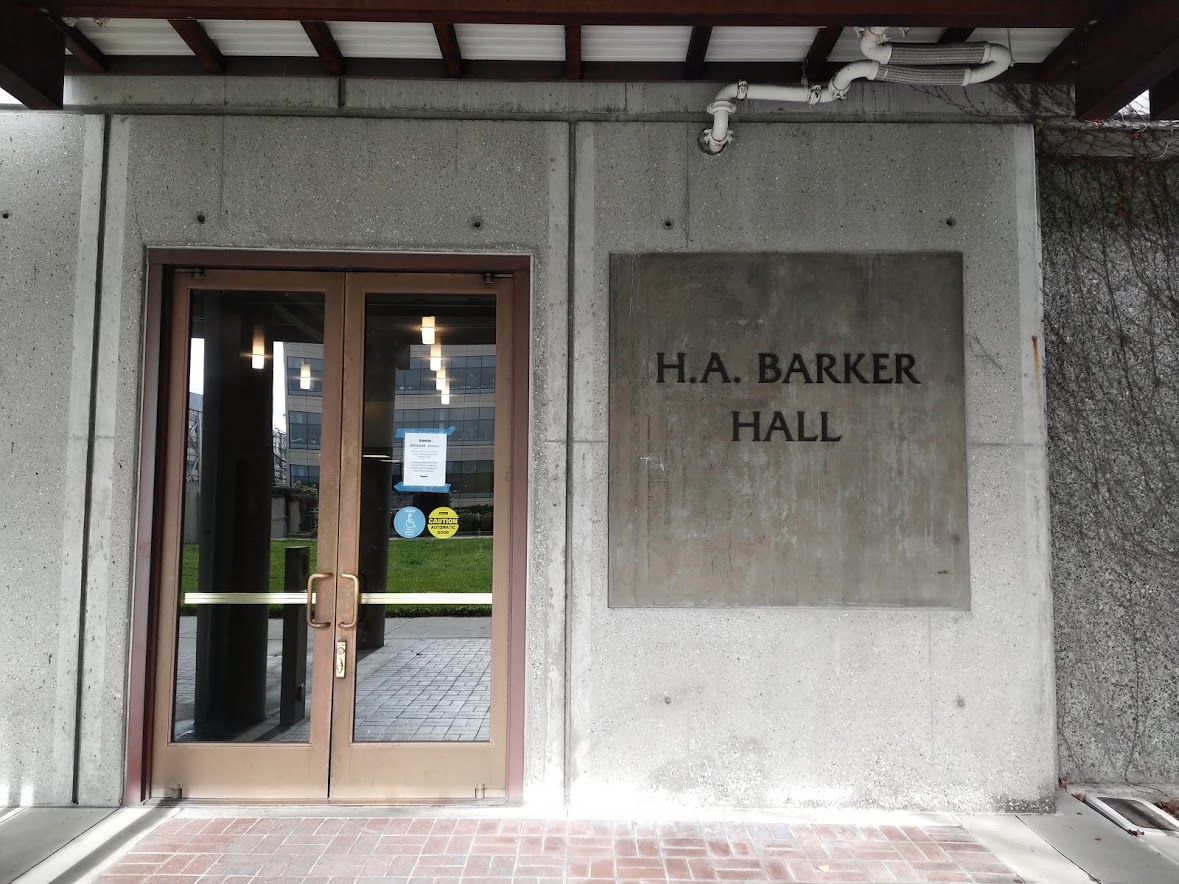 THE UC BERKELEY EML
The Electron Microscope Laboratory (EML) is an imaging core and shared resource facility of the University of California at Berkeley. Our mission is to provide high-quality electron microscopy services, education, and training for the UC Berkeley campus, other academic institutions, and private companies at-large.
The lab is equipped with high resolution transmission electron microscopes, scanning electron microscopes, high pressure freezer and full suite of ancillary sample preparation equipment to fit most EM-related needs. The equipment can provide nanometer scale analysis for biological, chemical and materials science.
The EML offers multiple levels of service that correspond with the services and training each user desires:
Project consultation

Education and training for new users

Equipment for trained users who anticipate having long-term EM projects

Full service microscopy
All services are available to anyone with an interest in electron microscopy: graduate and undergraduate students, post-doctoral researchers, faculty, staff, and non-UC users.
Please note, the EML now provides fee-for-service full service microscopy for campus and external users as our staff availability allows on an ad hoc basis. Use the Quotation form to request this service.
In addition to providing training as a service, the EML supports two MCB courses: MCB 481 B and 481 C. We encourage any UC Berkeley student working with a mentor on campus (undergrad or graduate level) to talk with us about taking the course. It is a great way to get trained to use the equipment in the facility. See the MCB course section for more information.
EML@UCB News
Dec 04, 2019 EML has been moved to Barker Hall early this year. We will not move back to Giannini Hall. Please come to our new location at 21 Barker Hall on the ground floor.

Dec. 4, 2019 EML will be closed from 12/23/2019 to 1/1/2020 for the holidays.

Nov. 18, 2019 There may be a power shutoff this Wednesday and Thursday according to PG&E. If that happens, EML will be closed for two days. Please check back for updates.

Oct. 29, 2019 Power is back on. EML is open today. Please check here and our twitter for any updates.

Oct. 25, 2019 Campus may have limited power this weekend. We are not sure about the situation for the coming Monday. Please check our twitter for newest update.

Oct. 14, 2019 We will be hosting the Hitachi TM4000 education SEM for the week of Oct. 28th through Nov. 1st. We'll have a special sign up sheet to come and check it out in person. More on that soon!
Oct. 14, 2019 The 2019 Bay Area Science Festival (http://www.bayareasciencefestival.org/) kicks off on Oct. 25th and runs until Nov. 2nd. Check out the calendar of events! Sign up for a tour of the EML here
Oct. 14, 2019 Join us for the 2019 Barker Hall Vendor Show on Oct. 23rd 3PM-5PM on the Barker Lawn
Oct. 10, 2019 EML will be closed tomorrow (10/11) due to the PG&E Power Outage. All the EM schedule will be cancelled without charge.

Oct. 10, 2019 EML is closed for today due to the PG&E Power Outage. All the EM schedule will be cancelled without charge.

Oct. 08, 2019 In regards to the planned power outage, Barker Hall is 100% generator backup, we expect to be open for the rest of the week. Check our twitter feed for real time updates.

Aug. 20, 2019 LAB WILL BE CLOSED from 8/30 (Friday) to 9/3 (Tuesday). And no wet lab work will be allowed on 8/29 (Thursday).
Jul. 3, 2019 EML will be closed for two days from July 4th to 5th.
Feb 8, 2019 Mix science and art into a beautiful pixel slurry @ Vision+Light: Processing Perception. Visit the event being held at the Worth Ryder Art Gallery Feb 20th ~ March 14th. http://scienceatcal.berkeley.edu/visionlight-processing-perception/ ~~ Also check out the great evening talks happening Mar 6 and Mar 12!
EML_UCB @

EML_UCB @