Hitachi S-5000 Scanning electron microscope
The Hitachi S-5000 is a high resolution, cold field emission SEM. It operates from 0.5 to 30 kV, with a magnification range of 30X to 800,000X. Image resolutions of 0.6nm (at 30kV) and 3.5nm (at 1kV) are possible with secondary electron images.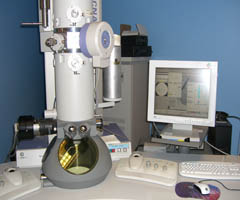 FEI Tecnai 12 Transmission electron microscope
The Tecnai 12 is an advanced transmission electron microscope offering magnification ranges from 120X to 300,000X. The microscope is equipped a Gatan's latest Rio 9 3k x 3k CMOS camera.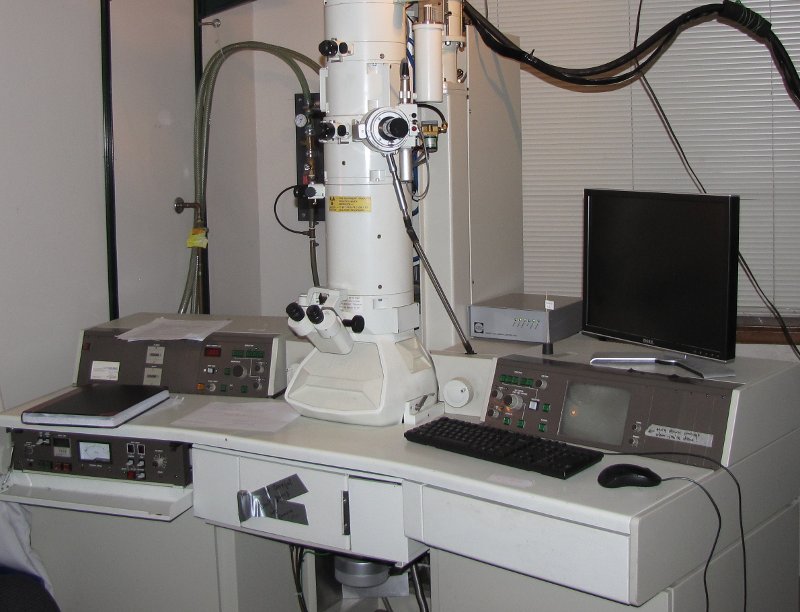 JOEL 1200 EX Transmission electron microscope
This instrument offers the highest basic performance as a 120 kV transmission electron microscope employing a uniquely designed 3-stage 6-lens imaging system. It offers operational ease, good image quality and high resolution at low to high magnifications.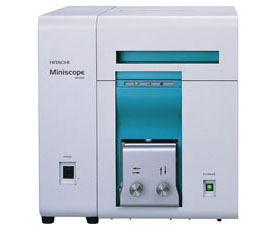 Hitachi TM-1000 Scanning Electron Microscope

The TM-1000 SEM is very easy to use while retaining powerful imaging capabilities. Surface morphology is shown in stereoscopic detail with images in contrast due to different average atomic number composition within the sample.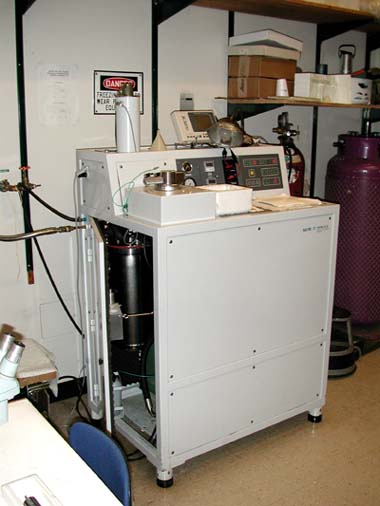 Bal-Tec HPM 010 High Pressure Freezer
The Bal-Tec HPM 010 high pressure freezer is designed to freeze non-cryoprotected samples up to 0.5mm in thickness without significant ice crystal damage. Samples can then be processed for TEM using the freeze substitution protocol. These two methods are the state-of-the-art for TEM specimen preparation.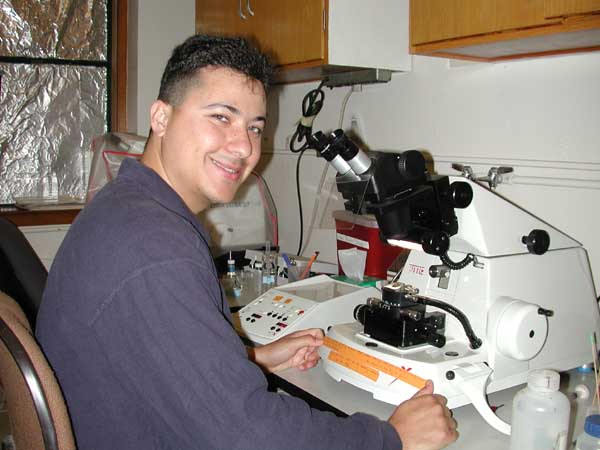 RMC MTX, Reichert Ultracut E, RMC MT6000 Microtomes
Several microtomes and a LKB glass knife maker, are available for making both thin and thick sections of samples. We don't supply diamond knives, but allow users to bring their own for sectioning.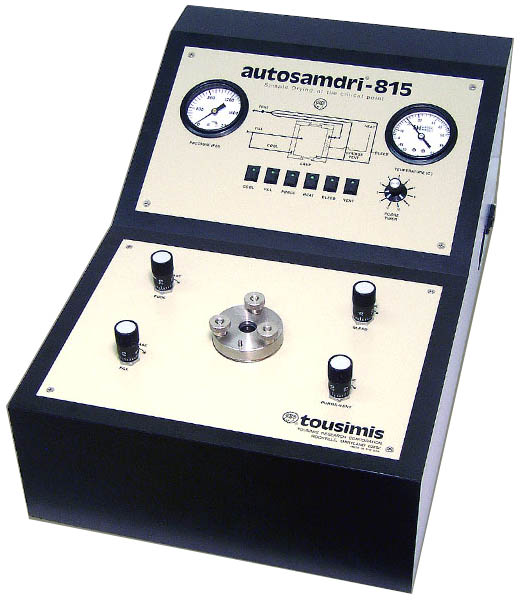 Tousimis AutoSamdri 815 Critical Point Dryer

Tousimis AutoSamdri 815 is a critical point drying apparatus for biological sample prepartion in the electron microscope laboratory. It is used in dehydration of specimens by exchange of ethanol with liquid carbon dioxide.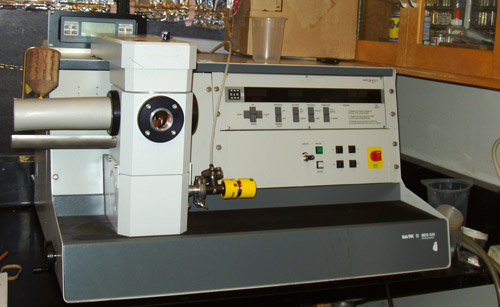 Bal-tec MED 020 Suptter Coater

MED 020 Bal-tec Modular High Vacuum Coating System
The MED 020 coating system currently supports high resolution sputter coating of specimens with Au,Pt, Au/Pd, and Cr metals.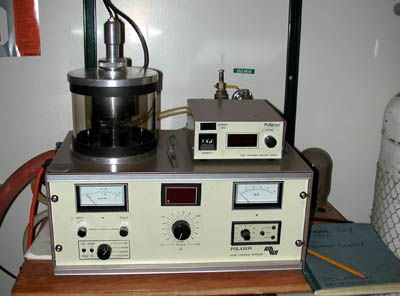 Tousimis Sputter Coater
The tousimis sputter coater sitting on top of the Bio-Rad E5400 controller is an easy to use machine which can coat Au/Pd.